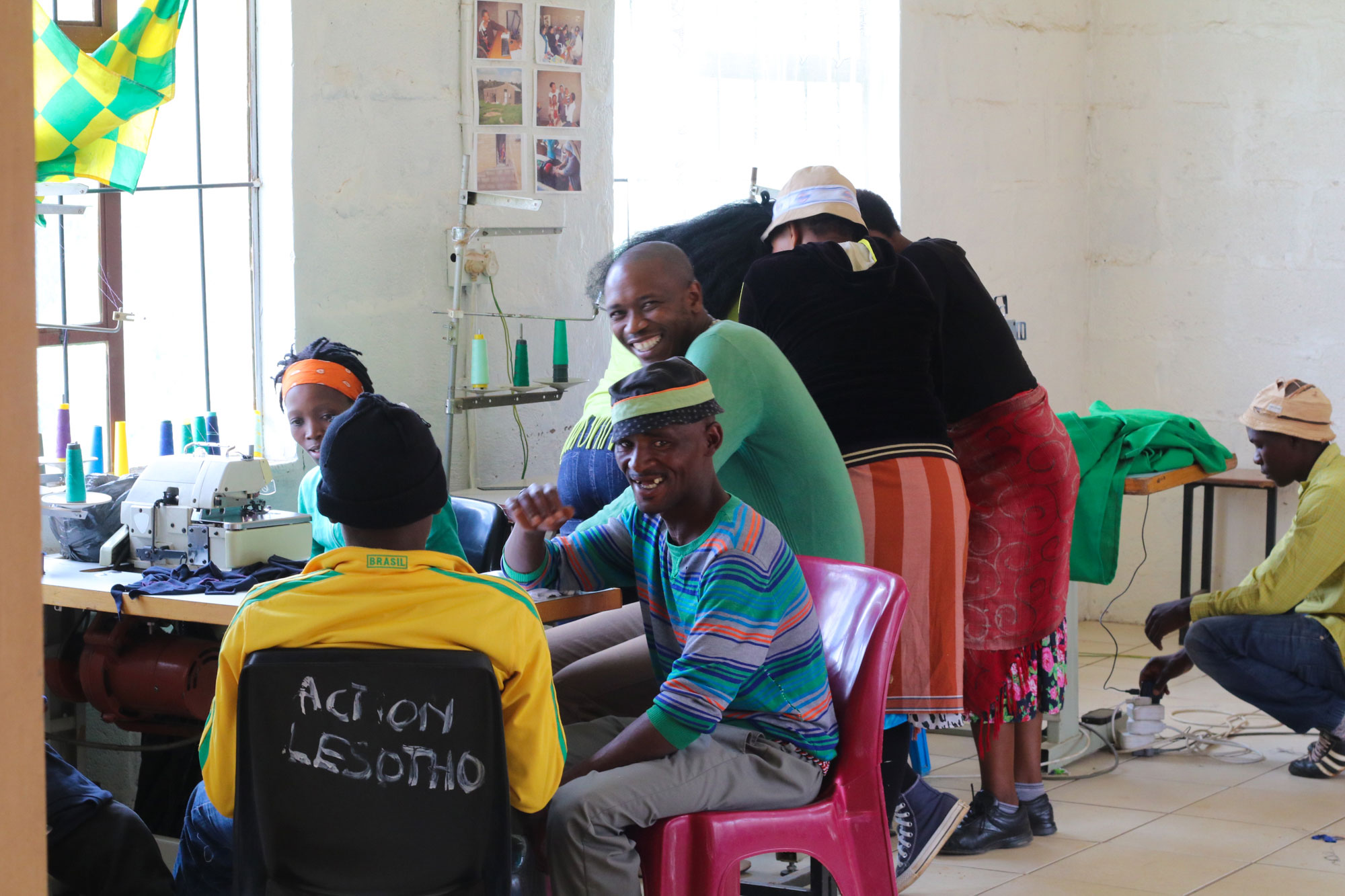 Action Lesotho's goal is to empower and support the poorest and most vulnerable members of communities in Lesotho. One of the most effective ways we do this is through an employment programme called Training for Employment. Lesotho has a long tradition of working with wool and fabrics and there are many clothing factories offering work. Our five week course teaches trainees technical and professional skills such as proficiency on sewing machines and specific sewing techniques. It also provides workshops to prepare them for the workplace environment.
The programme has proven to be a remarkable success. To date, over 168 people have passed through it, the vast majority of whom have gone on to long-term employment. Each person raised out of poverty supports not just themselves but 4 – 8 other people, sustainably bringing individuals and families out of poverty with them.
The certificate awarded to those who reach the required levels of competency is recognised by the local factories as proof of ability and greatly increases their chances of finding work.
Trained workers in long-term employment help raise entire families out of poverty.
Another option for employment is through the Craft Sector Development Programme. Either by training people from scratch or engaging with existing craft business, we educate our crafters in appropriate business practices: prices, market research, quality control, bookkeeping, etc. By using easily sourced local materials like wool or cow horn, we enable the crafters to have a sustainable income through the work of their own hands.
The final evolution of this programme is the transition into a Lesotho-owned and run private company. Managed by Mantai Mpesi, our former Chief Craft Sector Development Officer, the company "Handmade in Lesotho" allows you to support dozens of families in Lesotho by purchasing stunning, world-class handmade products.